Hello, I've Missed You!
It's been a little over a month since photographers have been permitted to resume work in Columbus and it's safe to say I wasn't really ready when that happened. I've been watching as the state has reopened wondering when the time would be right for me to start offering family sessions again and what they would look like once I do. After a handful of excursions out to our metro parks and gaining reassurance from the risk analysis being done, I feel confident scheduling outdoor sessions again starting in July with some adjusted safety measures. Read more about those changes here –
Session Changes
Temperature & symptom check before each session. Not that I would have continued with a session if feeling sick in the past, but I will be extra vigilant in checking for symptoms beforehand. Sessions can always be rescheduled to another day and time if anyone is experiencing any symptoms.
I'll be masked up our entire session. Please feel free to wear your own masks in between shots.
No-touch sessions. I might have normally helped to adjust clothing, hair, or positioning. Now I'll prompt you to make adjustments on your own so no worry of direct contact.
I'll keep a safe 6' of distance between us at all times. Close up shots still totally possible with my zoom lens.
A plentiful amount of hand sanitizer will always be available during our session.
No props. At least not my props. In an effort to keep contact non-existent I'll be leaving my normal stock at home, but that doesn't mean you can't bring something of your own. Let's talk about the possibilities.
Location scouting limited to low-density areas. I can't guarantee an empty park, though that would be nice, I can guarantee we'll choose locations within the park that are less densely populated. At any point, if you don't feel comfortable let me know and we'll pivot.
Priority For Safety
My main goal is safety with all of the above adjustments; for you, for me, and for my family. If there is anything else, I can do to accommodate you during this time please let me know. The beautiful thing about the type of sessions I offer is the ultimate flexibility in how they are accomplished.
Feeling ready to make some memories? Let's go!

Front Porch Mini-Session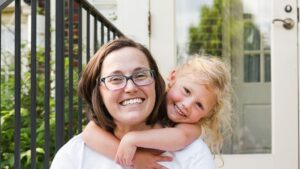 We can stay safe during this pandemic and make memories. Let's document this weird time we're all in with a family portrait on your porch. All social distancing safety guidelines will be followed.
Learn more
Socially Distanced Outdoor Session
What could be better than sun, fresh air, and family. Let's make some beautiful memories with an outdoor session held at one of our beautiful Columbus metro parks. All social distancing safety guidelines will be followed.
Let's chat!