Deciding on a wedding photographer is an exciting step on the journey to your big day. But if you're feeling overwhelmed, you're not alone. As far back as I can remember, wedding planning has always carried connotations of stress and effort. When it comes to your photographer, you ideally want someone who will take some of the stress out of that equation and let you enjoy the day. So here are the 5 key factors to consider when choosing your wedding photographer.
Choosing Your Wedding Photographer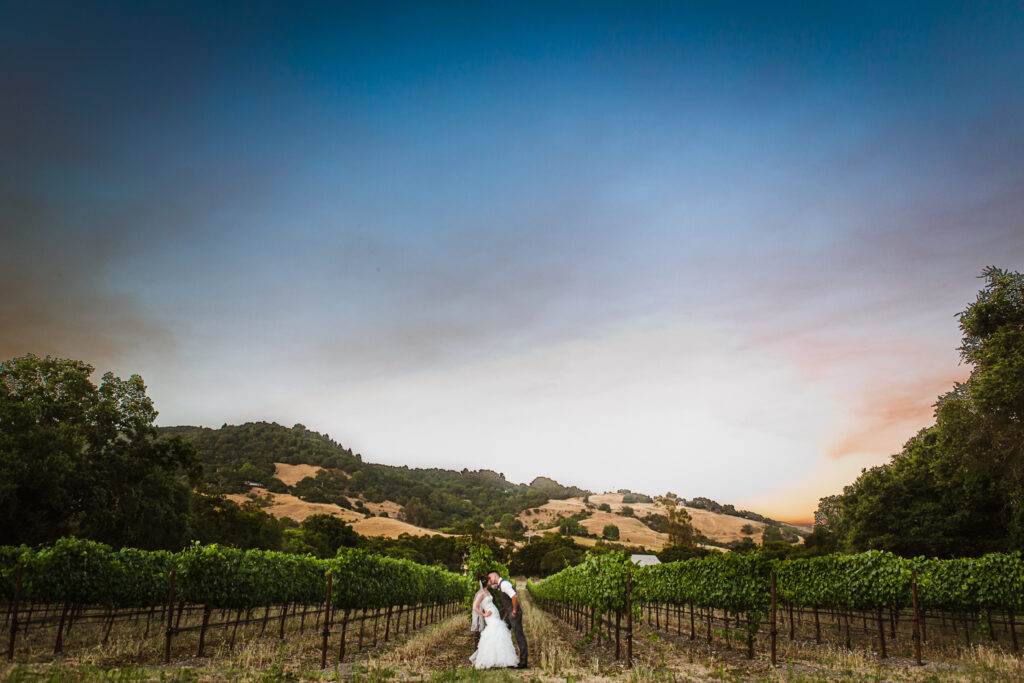 The main factors to consider when choosing a wedding photographer are photography style, price, professionalism, personality match, and any wedding photography packages they may offer.
Photography Style
Check out a prospective hire's portfolio. Do they shoot light and airy, or dark and moody? Wedding photography style is the first thing to pay attention to as you begin your search. A photographer's portfolio needs to resonate with you and your partner. You want to feel confident that whomever you choose is capable of capturing your wedding day the way you imagine it.
Personality
I think you'll agree that chemistry is key, no? Your partner may be the most important one in this regard, but don't underestimate the importance of "clicking" with your wedding photographer too. Be honest with yourself — do you want this person around you on your wedding day?
They will be your shadow throughout the entire day, so you want to make sure your personalities mesh.
Consider this: If you feel awkward around your photographer, that's going to show in your photos. I tell my senior portrait clients all the time: Confidence is worth a lot during a shoot. We want to make sure that your surroundings put you at ease and help you feel your very best — and that includes your photographer.
Professionalism
You need to trust your wedding photographer to have their shit together on the day of your wedding, but you've also just met them. How do you know whether or not you can trust them? Will they be responsive throughout the process? Remember you and your story? Follow through on pre-planning meetings and special requests? Deep breath.
Take a look at portfolios and client reviews. Anyone worth their salt should make both readily available on their website. If you like what you see, reach out. This way you can get a feel for their responsiveness and the way they conduct themselves before you ever even meet.
Pro Tip: if someone's portfolio only features one or two weddings, they're almost certainly new to the world of wedding photography.
Price
You will find a wide range of options — both in price point and quality. So how do you find the right fit within your price range?
This is where doing your due diligence with the above three bullet points pays off. A little background research and communication will help ensure you're getting the quality results and stress-free experience you're paying for.
Wedding Photography Packages
Let's get down to the nitty-gritty. Your basic price is one thing, but before you agree to anything, here are a few questions you should be sure to get answers to.
What is the wedding photographer actually offering for the price
Does that include everything you want?
Will you receive all the full-resolution digital images from your gallery?
Is retouching included in the negotiated price?
Are prints and albums included, or are they available for an extra fee?
Picking the Right Wedding Photographer
It's a process, but knowing what to look for makes it much smoother. If you have any questions about finding local wedding photographers, what to avoid, or anything else photography/film-related, please reach out!