It's a festive time of year for many and the holiday traditions run a plenty. My holiday tradition . . . cookie baking, a lot of cookie baking. I don't plan to share them all with you, but here is one of my favorites. I've made them every year and every year they're a hit.
Bratseli
This is not my recipe, it is from the 2006 Holiday Cookie Edition of Martha Stewart. She's not my favorite person, but this edition has a the bulk of my cookie favs.
Makes about 6 dozen.
Ingredients:
7 to 9 cups all-purpose flour, sifted (I never sift)
1 Tbs ground cinnamon
1/4 Tsp coarse salt
1 cup (2 sticks) unsalted butter, softened
1 & 1/2 cups sugar
1 Tbs vanilla extract
1 Tbs lemon extract
Finely grated zest of 1 lemon (optional, but really it's not, put it in)
2 large eggs, room temperature lightly beaten (I take them straight out of the fridge and I don't beat them)
1 cup heavy cream, room temperature
Vegetable oil cooking spray
Step 1 –
Whisk together 3 cups flour, the cinnamon, and salt in a medium bowl; set aside.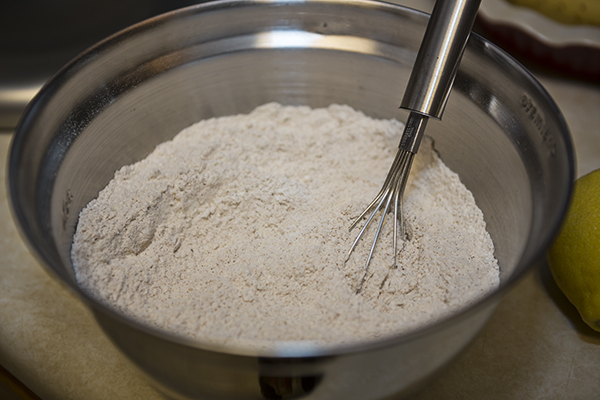 Put butter and sugar in the bowl of an electric mixer fitted with the paddle attachment; mix on medium speed until pale and fluffy.  Add extracts, and zest; mix until combined.  Add eggs; mix until combined.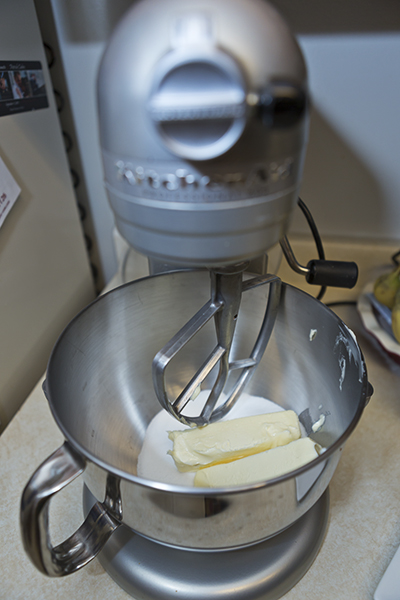 Step 2 –
Whisk cream in a medium bowl until just slightly thickened. Fold into butter mixture.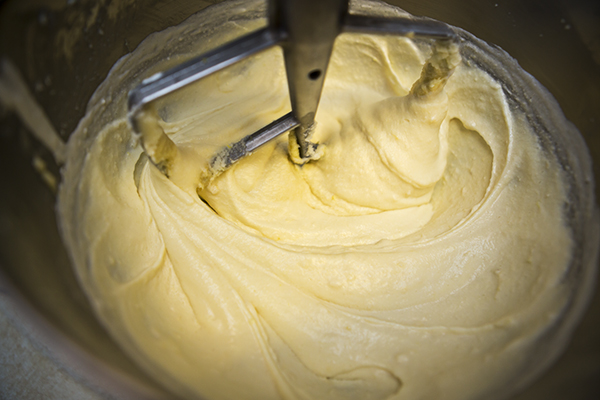 Step 3 –
Reduce mixer speed to low.  Add flour mixture, and mix until just combined.  Add remaining flour, 1 cup at a time, mixing until incorporated after each addition, until dough is just soft enough to handle but still slightly sticky.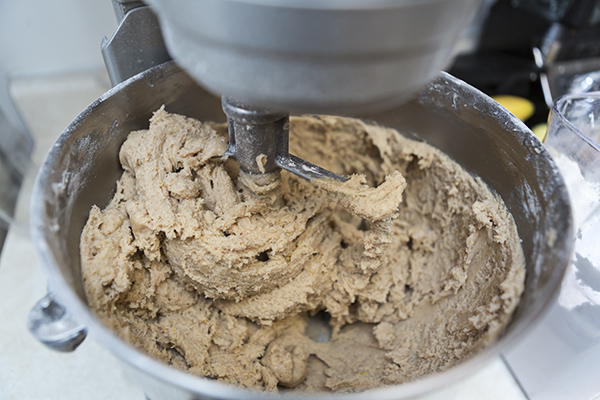 Roll tablespoons of dough into balls.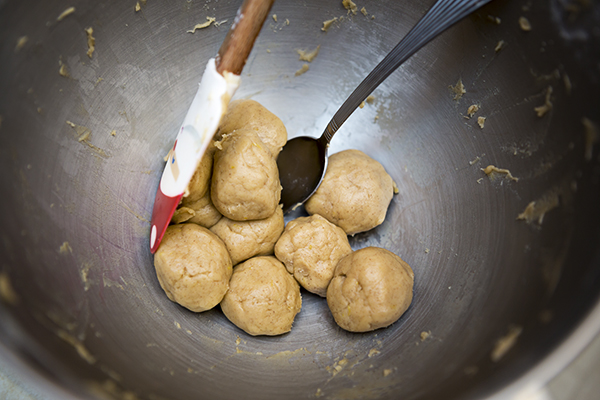 Step 4 –
Coat a bratseli or pizzelle iron with cooking spray, and heat.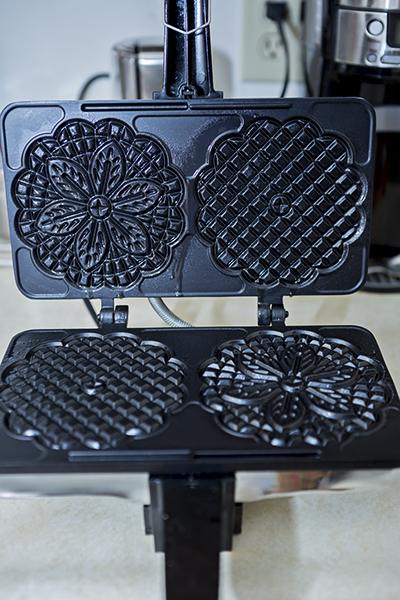 Place 1 ball of dough in each grid, and press handle down tightly.  Cook bratseli until golden,  1 to 1 and a half minutes.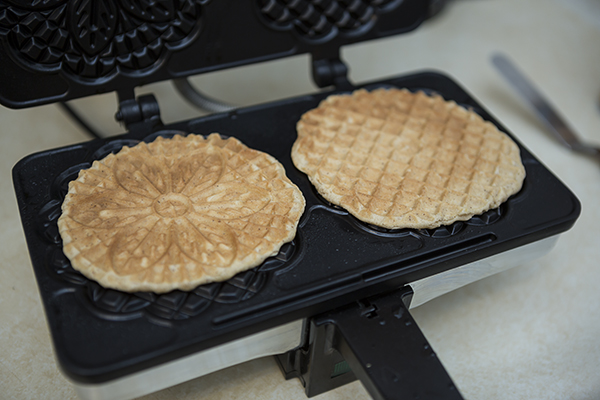 Let cool completely on wire racks. Cookies can be stored between layers of parchment in airtight containers at room temperature up to 2 weeks.
Enjoy!