You've contacted a photographer and your session is booked. Now what? Whether or not this is your first professional dance photoshoot, these pro tips will get you feeling prepared and help you to get the most out of your time in front of the camera.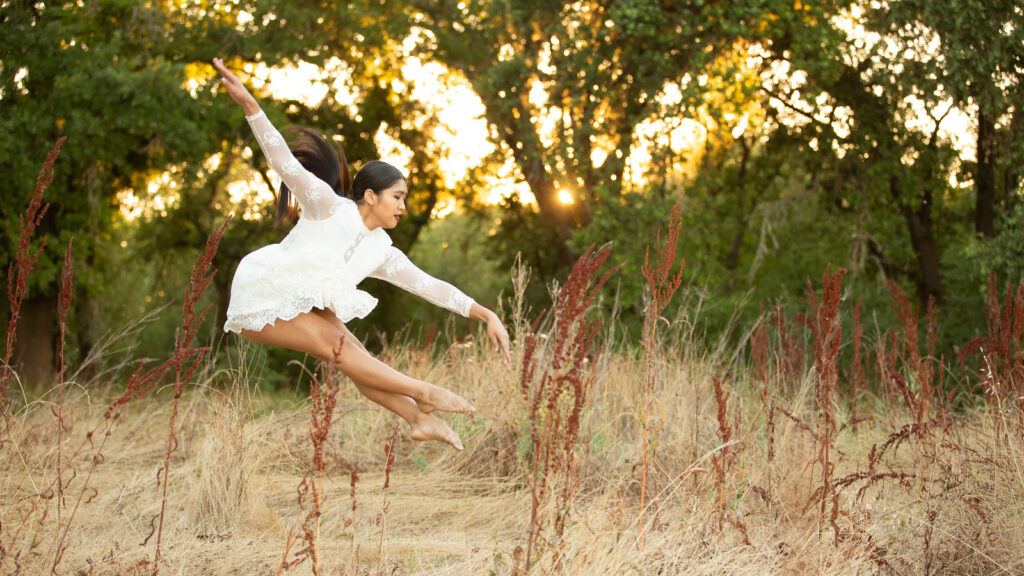 1. Select the right wardrobe for your dance photoshoot
It's always good to prepare options, but make sure to ask your photographer how many outfit changes you can fit into your session and inquire if there will be a place to change. If it is an outdoor shoot, some photographers will provide a changing tent or you can also consider wearing a base layer undergarment such as a nude leotard.
From there, narrow down your selection to outfits that reflect the styles of dance you will be doing and will complement the location of your shoot. Most importantly, make sure they are choices that you feel are flattering on your body and ultimately make you feel super confident (that makes for the best pictures!). Also, consider pieces or accessories that will help to create movement in the photos such as skirts, flowing pants or shirts, or even extra fabric just to play with!
Finally, proper shoe selection is crucial. You are going to want to pick your best shoes. Ideally, they will be broken in already, but not on their last leg. Keep in mind that if you are doing an outdoor shoot, they will most likely get dirty and potentially scuffed up aka don't expect to be wearing them on stage or even in rehearsal the next day.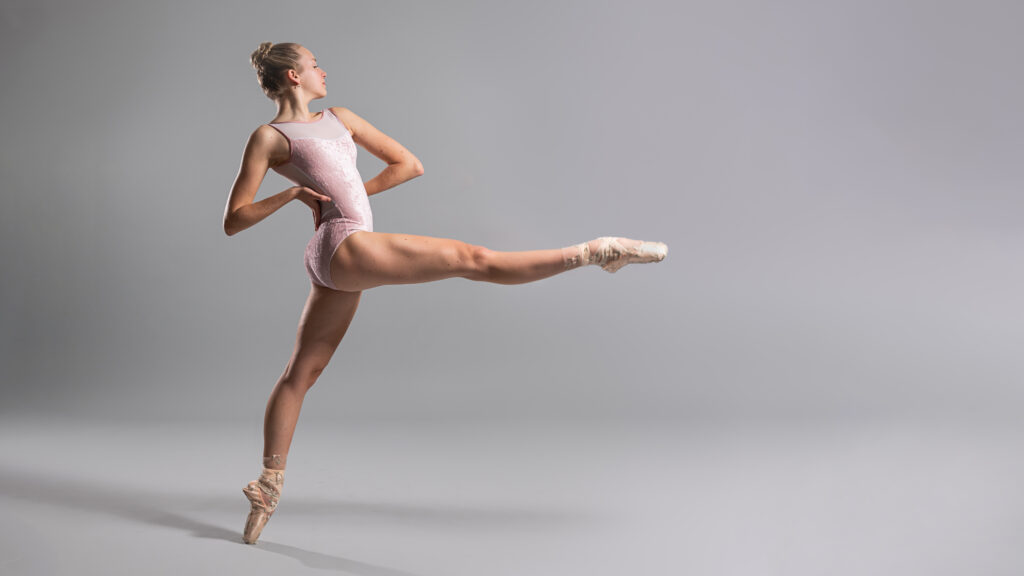 2. Bring your best poses to your dance photoshoot
Next up, you are going to want to pre-determine your best angles and practice them ahead of time. Just like rehearsing before a performance, rehearsing before a professional dance photoshoot will help you to create stunning images and avoid getting stuck wondering what to do next during your session. You can also always go the improvisation route too if you are experienced with that type of movement.
More than likely your photographer will come with some ideas to help contribute and collaborate with you, but you know your body best so the more prepared you come to the session the easier things will flow. It's also important to think about the location and the floor or surface you will be on. For instance, you may not want to choose all jumping poses if you are on concrete or an uneven surface.
Need some additional inspiration? Check out my dance portfolio page here for some stunning options. Creating an inspiration board on Pinterest is also a great way to gather your ideas.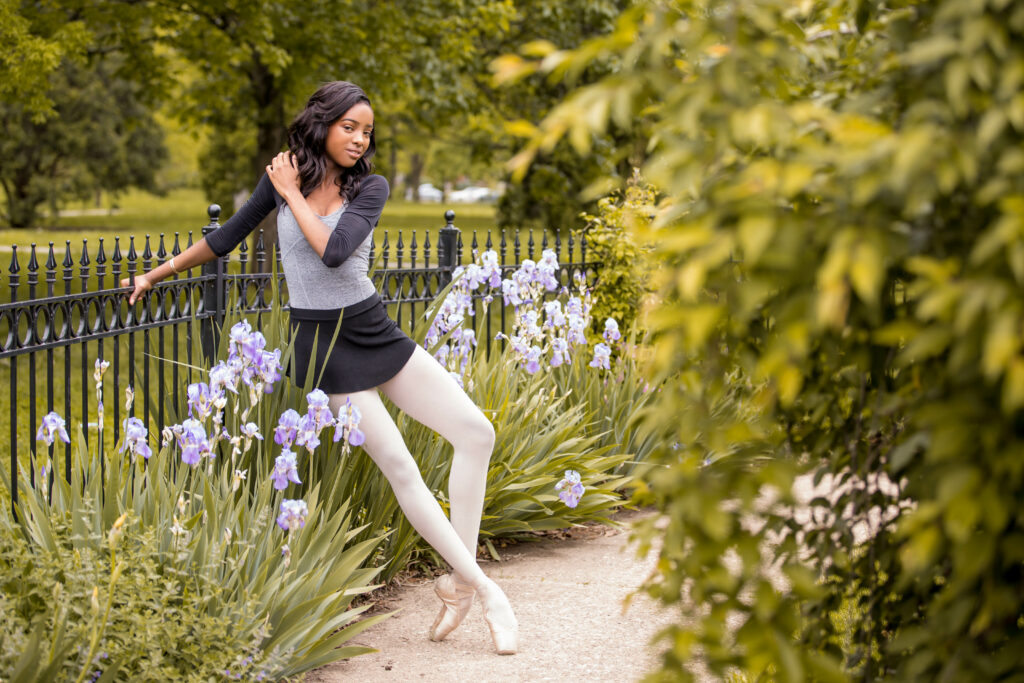 3. Test run your hair and makeup before your photoshoot
You are also going to want to decide on what look you will be going for with your hair and makeup. Are you thinking of something more natural or something more dramatic? This too is something you will want to do a test run of beforehand so that you can make sure you are happy with the look and can see how well it will hold up during your dance photography session, especially if outdoors. It is always a good idea to bring your makeup and hair supplies with you so that you can do any necessary touch-ups quickly during the session. Hairspray and blotting paper will definitely come in handy!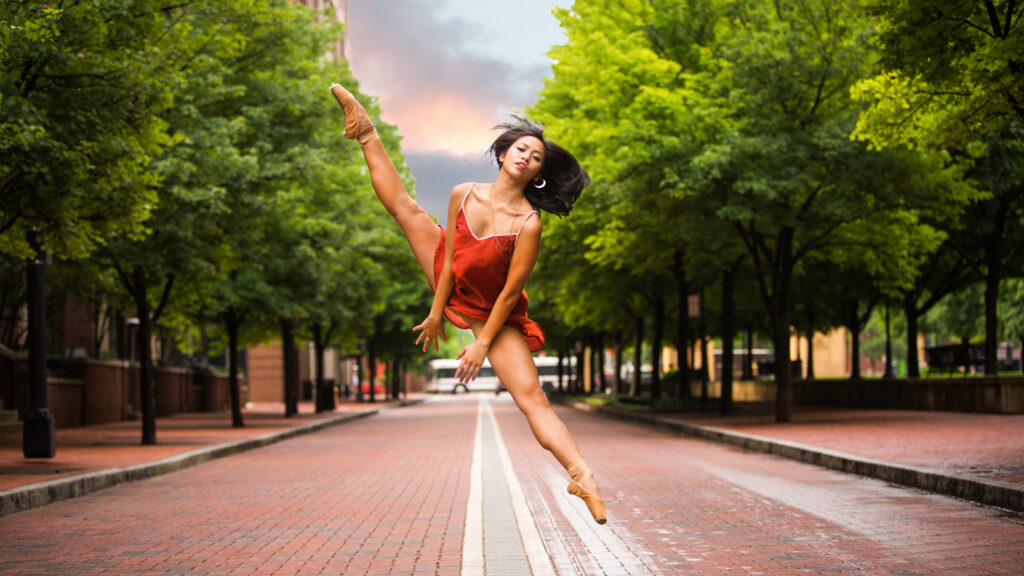 Following these pro tips and doing the prep work ahead of time will take the stress off during your professional dance photoshoot and hopefully create an enjoyable experience for you too! It will certainly help to streamline the session and therefore help you to get the most out of your time. Last, but not least, make sure to bring your water and give yourself at least a short warm-up before the session. Repeating lots of poses can really make you sore!