Your big day is probably fast approaching and there may still be a million things on your to-do list, but one question you may be asking yourself is: should you hire a wedding videographer? Wedding videography was sometimes overlooked in the past because people considered it a luxury item. However, in today's fast-paced digital world, more and more couples are seeing it as essential and as the perfect pairing to their wedding photography! Here are 3 powerfully compelling reasons why hiring a wedding videographer is a MUST!
1. A wedding video will capture the depth of feelings and emotions on your big day: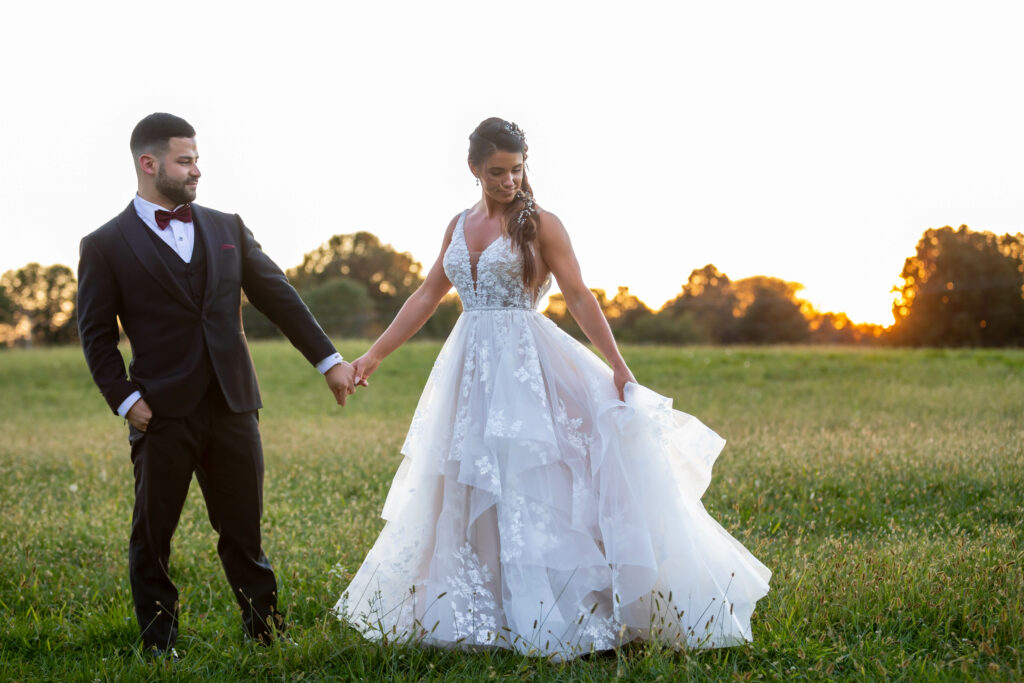 A wedding video does more than just document the events of your special day. The energy at a wedding is palpable and there is nothing quite like it! Being surrounded by all the love and support of your family and friends creates a depth of feelings and emotions and as a wedding videographer, it's an amazing honor to know that I am able to help preserve this for my clients.
Capturing the movement, emotions, and sounds of your wedding day and having them edited into a viscerally captivating video, creates a priceless keepsake that allows you to relive all of your most treasured moments again and again. Like a time portal that allows you to travel right back to seeing your parents' eyes well up with emotion as they see you for the first time dressed in your wedding attire or hearing the sound of your spouse's voice crack with emotion as they say their vows of love.
Seeing all of the glimmers of love and support being communicated throughout the course of your day by your most inner circle of friends, whether through a pat on the back or a heartfelt hug, is truly amazing! It's one thing to see these moments in photos, but another to get to feel them again.
2. A wedding video will encapsulate your day and catch things you might have otherwise missed.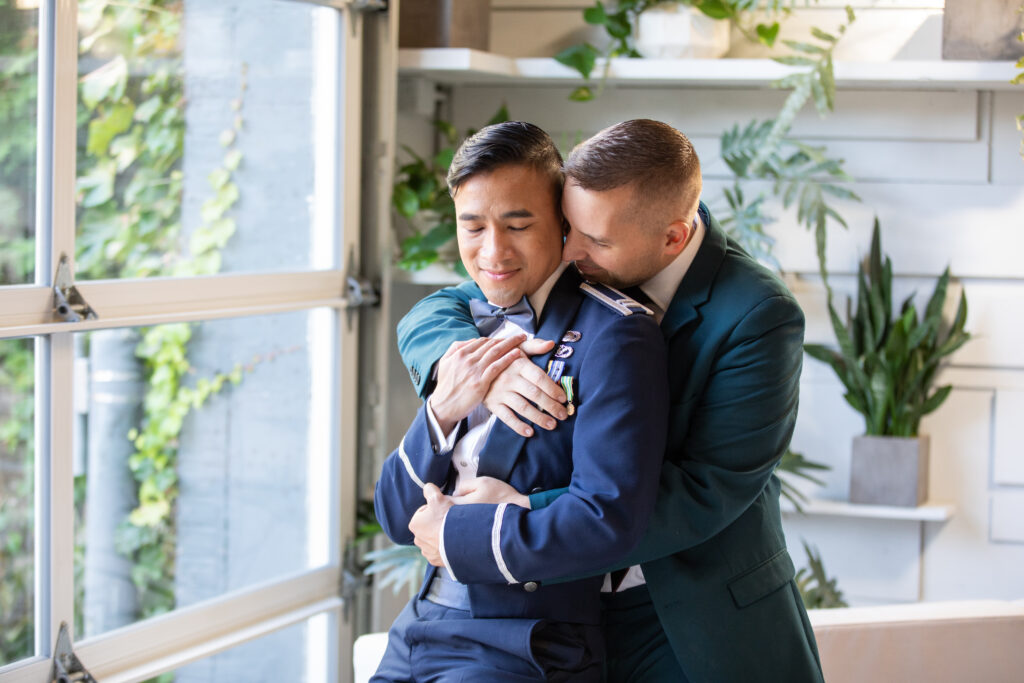 There is so much that goes into planning a wedding over the course of months (or even years!) leading up to your big day and then before you know it, it has come and gone in a flash! No matter what, the day of your wedding will be a blur and it's inevitable that you will miss something. Wedding videography ensures that you can preserve all of the candid memories that you had that day for a lifetime to come, but it will also likely catch many of the moments that you would have otherwise missed.
You will likely spend your day running from moment to moment: getting ready, the ceremony, taking photos, cutting the cake, dancing, hearing speeches from your loved ones, and the list goes on and on. All of the major events tend to get documented with your wedding photography, but when you look back on your day, years from now, what you might find the most touching is actually all the in-betweens and candid moments. Seeing your grandparents dancing together or the love and admiration on the faces of your guests as they watch you take your vows or maybe it's your nephew, the ring bearer, trying to sneak some frosting off of your cake when no one is looking!
All these nuances will play a special part in your day and being able to look back and see them again (or maybe for the first time!) is truly priceless!
3. Wedding videography makes it easy to share your day on social media!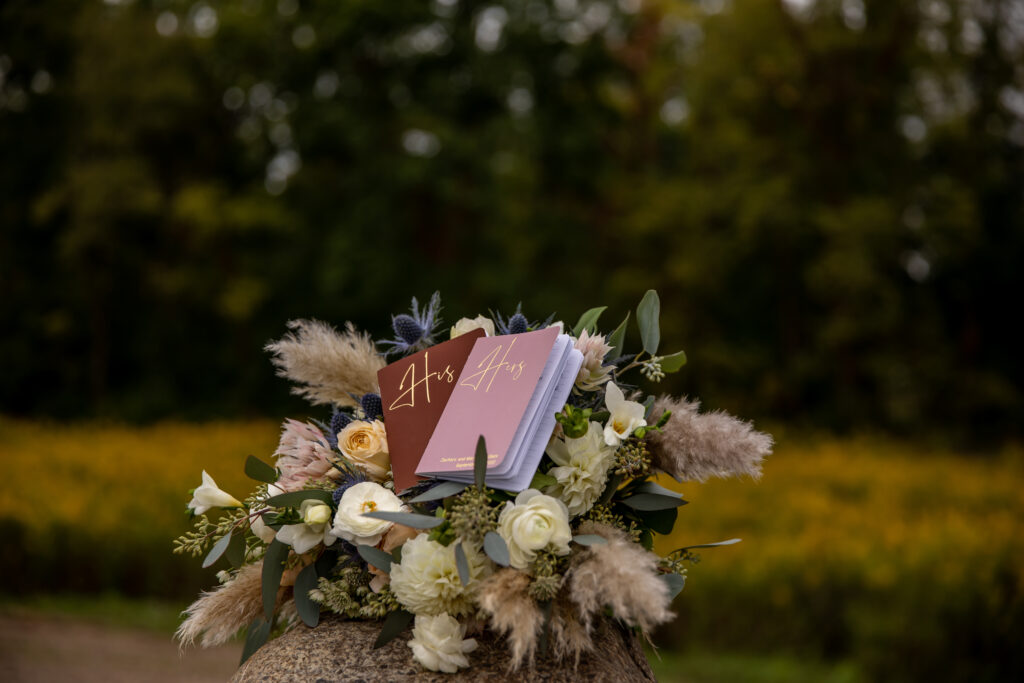 You might have grown up with your parents rewatching their wedding video on their anniversary (or at least trying to!), but it was likely somewhat of an undertaking as the videos of the past were long documentary-style. In today's fast-paced digital world, we have better and more creative options!
Today's wedding videography can provide you with a short cinematic film that captures all of the most poignant moments from your day in minutes. This type of film combines powerful story-telling within a short format to make it easy to share and relive your day anytime you feel like looking back on it. Important events like your ceremony and toasts can be preserved in a documentary film for the days you feel like taking a deep dive through those memories!
With today's world of social media many wedding videographers, including myself, are offering 30-second reels of the most epic moments from your time together as a couple. It is like having a personal romance trailer of the most pinnacle moment in your love story and who doesn't want that?!
So…should you hire a wedding videographer???
Weddings can come with quite the price tag and it's only natural that most of us are going to have to prioritize certain things over others. While in the past, wedding videography might have been considered just a luxury or non-essential item, any couple who has ever booked it will tell you otherwise!
The comments say it all:
"What an AWESOME keepsake to have !! Continue to make memories !!!"
"I just cried, this is so beautiful! And the part with your Dad…I ugly cried there. Such a precious moment that you'll treasure forever! The whole video is just perfect!!"
"What a fabulous video! So nicely done. Cried all over again listening to your sweet vows to one another & the pictures by the lake were stunning. It was the perfect day & the video captures it beautifully. So much love was in the air that evening!"
"Well your dad had me crying with his first look, but this video could not be any more beautiful. Thank you for letting us be a small part of this perfect day!"
"…I couldn't stop smiling while watching this video, it captured the love between you both and the love you have for your family, friends, and pup…"
"Omg it's an actual romance movie!"
Let's find a time to chat!
If you are currently planning your wedding and haven't yet booked a videographer, I would love to set up a time to chat and learn about you, your vision for your special day, and how I can help to capture it best for you! I often partner with the amazing local-photographer Savannah Caines of Ce Moment Photography and can also connect you with her if you are in need of both videography and photography. We work seamlessly as a dynamic duo and have served clients of the greater Columbus area together for years now! The photos in this blog come from times I worked with her as a second photographer too!
Congrats on your engagement and upcoming wedding! It is going to be beautiful and I hope to be there to capture it for you!
Here are some more examples of my work: