As a dance photographer, finding your voice is crucial to standing out in a crowded market. Your voice is what sets you apart from other photographers and helps potential clients know what you stand for. But finding your voice can be a bit tricky at first, especially if you're new to the business. That's why I've put together seven tips to help you find your voice as a dance photographer and successfully develop your style and aesthetic.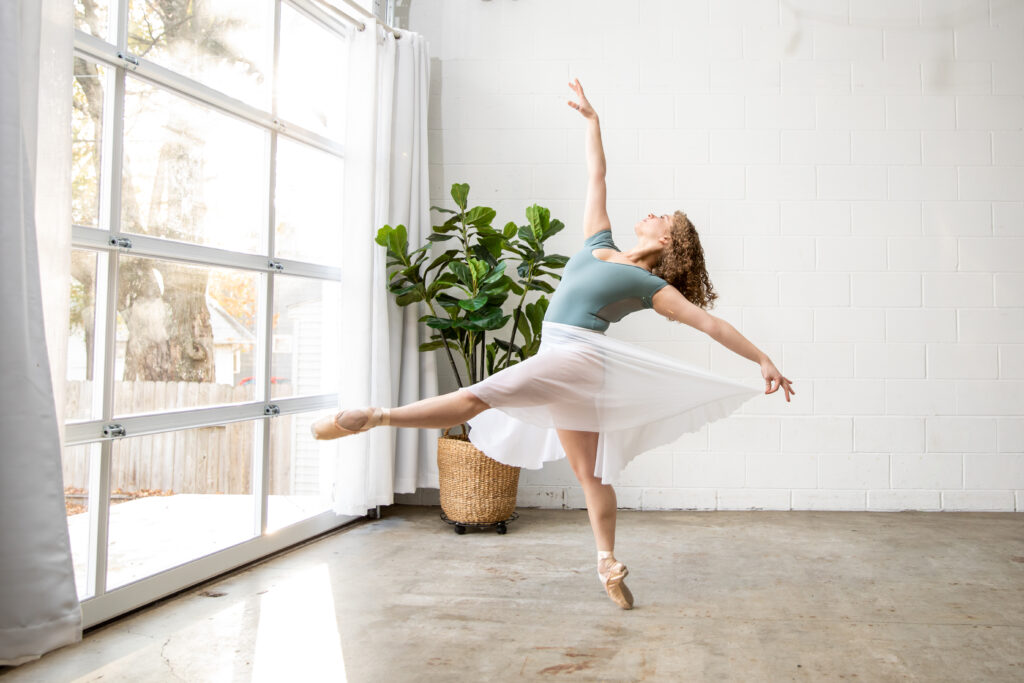 1. Define your brand identity:
First things first, you are going to want to define your brand. Your brand identity is a key component of your voice as a dance photographer. Defining your values, mission, and vision for your business will help to guide your style and aesthetic and ultimately attract your ideal clients.
Here are some great things to get started with:
Identify your audience
Research your competitors
Define your brand's purpose and position
Develop a personality and brand voice
Create your brand story
Pick a brand name
Write a slogan
Design your brand look and logo
Adobe Business has a great how-to guide for brand building if you want to check it out for some excellent starting points!
https://business.adobe.com/blog/basics/how-to-build-a-brand
Still not feeling sure where to start? Take this Brand Personality Quiz to help identify which of the 12 master brand archetypes you are. https://brandpersonalityquiz.com/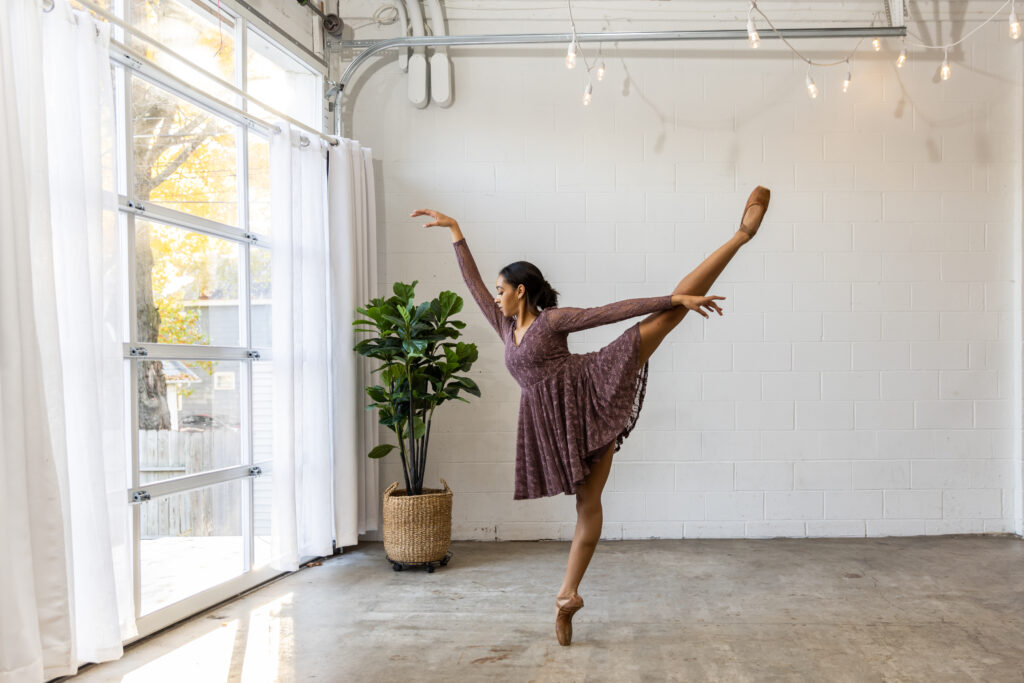 2. Familiarize yourself with the work of others:
Another great way to start finding your voice as a dance photographer is to become aware of the work of others. Do your research and look at the work of other photographers, both in and outside of the dance industry. What speaks to you about their work and what doesn't? Finding what moves you as an artist is going to help you realize what you are passionate about creating.
This is something that I still do to this day! I find the work of Ben Sasso, Sam Hurd, and Sigourney Whitesel to be very inspiring and I think that looking to others in the field like them pushes me to continually grow and develop my own work.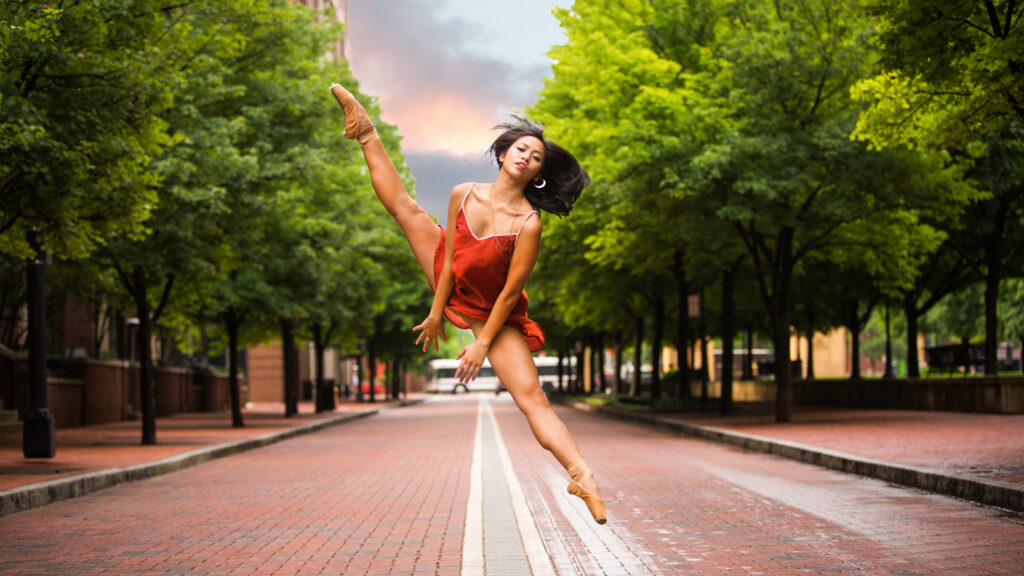 3. Experiment with different techniques:
It is so important to experiment when you are just starting out! You only find what works best for you by playing with different techniques. Don't be afraid to try different lighting setups, compositions, and editing styles to develop your own unique style.
Additionally, it's really beneficial to build a great rapport with the dancers that you are photographing. More so than other types of photography, dance photography is truly a collaborative process and by creating that open dialogue with your subjects, you will quickly build trust and learn what they are looking for in their shots. You might have a great eye for composition and capture beautiful images, but the dancer will be scrutinizing their technique and the lines they are creating and they won't be happy unless they feel it shows them at their best.
I personally have an extensive background in dance which really helps me as a dance photographer. I grew up dancing and even got my MFA in Dance from the University of California Irvine. Now that being said, you can still be a dance photographer even if you were never a dancer! But that open dialogue with your subjects is going to be crucial.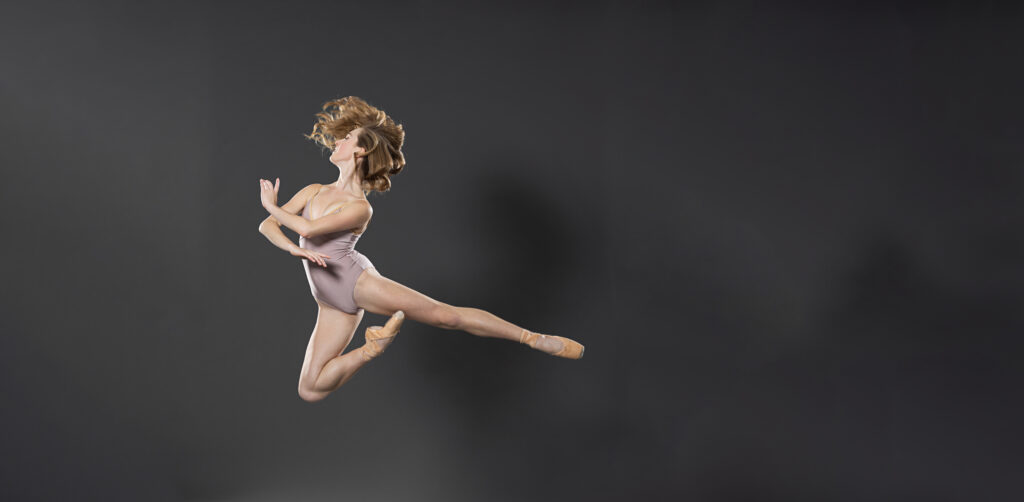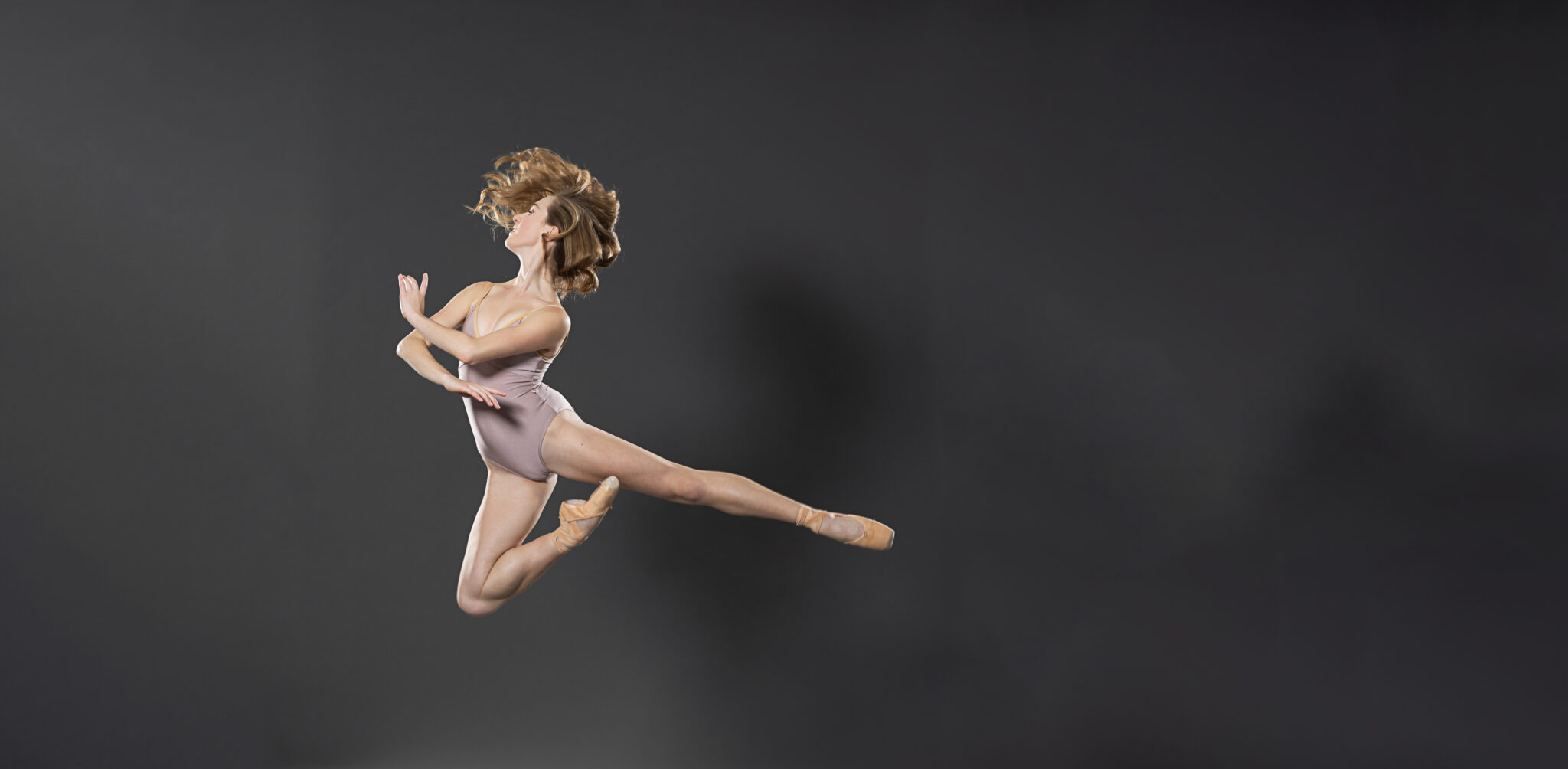 4. Get feedback:
Although it might be intimidating at first, getting feedback from other photographers, dancers, and industry professionals can be incredibly helpful in finding your voice! You can't be afraid to put yourself out there. So ask for feedback on your work and take constructive criticism to heart!
If you're feeling brave or self-destructive, join a handful of Facebook groups and post your work for constructive criticism. You're bound to get the barrage of comments with less than gentle wording, so prepare yourself to sift through the emotional triggers of the comments to pull the gems of advice!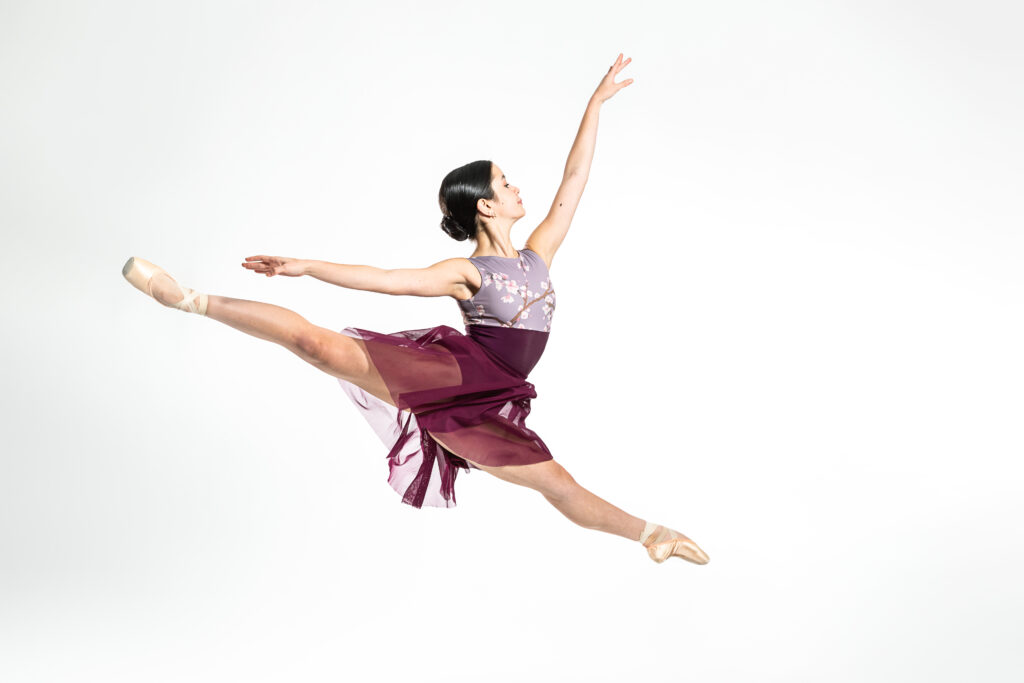 5. Stay true to yourself:
While it might feel difficult to feel confident in your work right at first, don't try to copy the style of other photographers or follow trends just because they're popular. Stay true to yourself and let your unique perspective shine through in your work. Authenticity always prevails in the end and your photography is as much for yourself as it is for your client. Your ideal clients are out there and by creating consistent work that aligns with your brand, in time they will find you!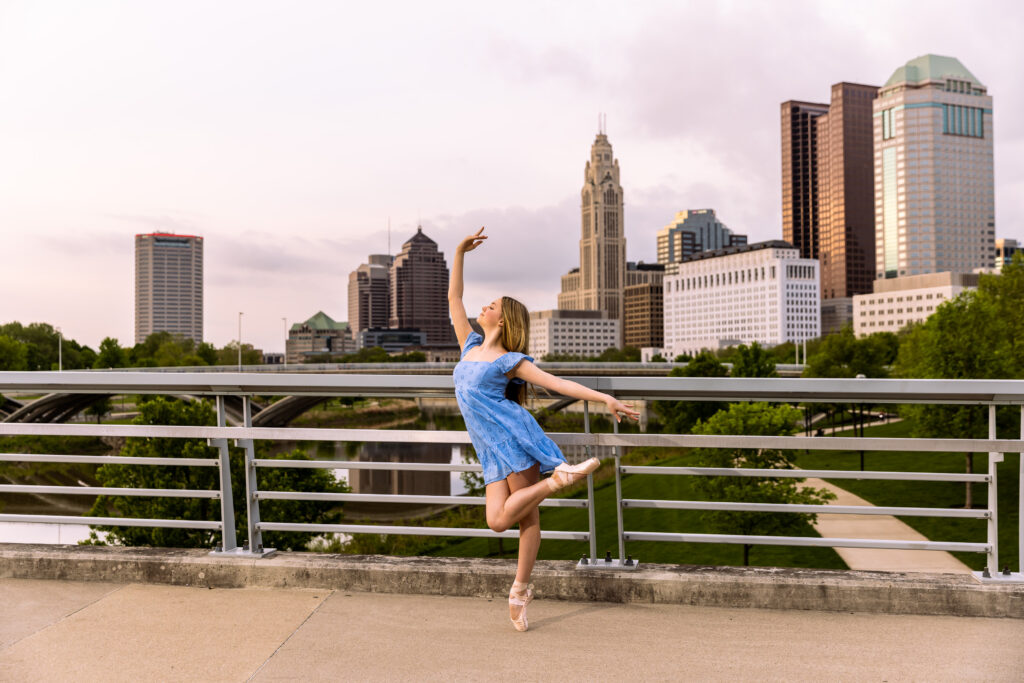 6. Develop a consistent visual style:
Developing a consistent visual style is crucial to finding your voice as a dance photographer. Once you have experimented and found what works best for you, it's important to use consistent lighting, composition, and editing to create a cohesive body of work that reflects your brand identity.
Of course, this doesn't mean that you should ever stop exploring and finding new ways to improve upon your work! But by creating consistent work and developing a strong portfolio, people are going to feel like they can trust you with their photoshoots. You want people to be able to pick out your images anywhere!
7. Practice, practice, practice:
Finally, practice is key to finding your voice as a dance photographer. Keep shooting, experimenting, and refining your style until you develop a voice that is uniquely yours!
Finding your voice as a dance photographer takes time and effort, but by following these tips, you can successfully develop a style and aesthetic that sets you apart from others and attracts your ideal clients.
*Upcoming Dance Photography Workshop*
If you are looking for more hands-on guidance and real-time feedback, you should check out my upcoming Dance Photography Workshops! These workshops will consist of a 3-hour in-person session where you will have the opportunity to work with professional track dancers and gain more insight into the collaborative process of dance photography. There will also be a 1-hour Zoom session the following day where we will cull our images and discuss how to refine them further through post-processing.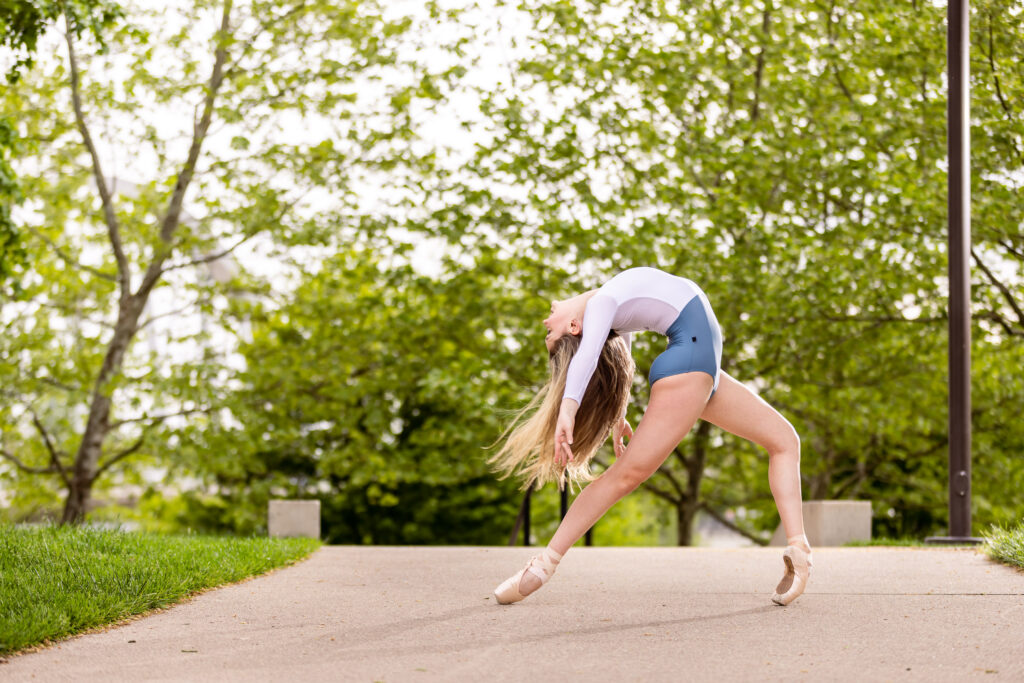 Location, Date & Times
In Person
Shelter House at Jeffrey Mansion
165 N Parkview Ave, Bexley, OH 43209
Saturday, July 22nd, 2023 | 4:45 – 8 pm
Sunday, July 23rd, 2023 | 12 – 1 pm
Saturday, Aug 19th, 2023 | 4:45 – 8 pm
Sunday, Aug 20th, 2023 | 12 – 1 pm
---
Virtual
Participate via Zoom where you can interact
and ask questions via the chat function.
Saturday, July 22nd, 2023 | 5 – 8 pm
Saturday, Aug 19th, 2023 | 5 – 8 pm