Great realtor headshots and real estate agent team headshots are crucial to getting business in the industry. But why do they matter so much, and more importantly… how can you make sure you have the best photos possible?
Benefits of Professional Headshots For Agents
If you're weighing the pros and cons of investing in professional headshots for yourself or your agents, here are some reasons it's in your best interest to take the plunge with a professional headshot photographer.
First Impressions
To put your best foot forward and begin building the valuable relationships that sustain a great agency or brokerage, there's just no getting around professional headshots for your team.
There are few industries in which photography plays a more critical role in one's success than in real estate. And we're not just talking about home listing images, folks! Realtor headshots are oftentimes the first impression of you a prospective client gets. For this reason, it is crucial that your agent headshot communicate strength, experience, and poise. Pictures that don't do this will likely never get a second look.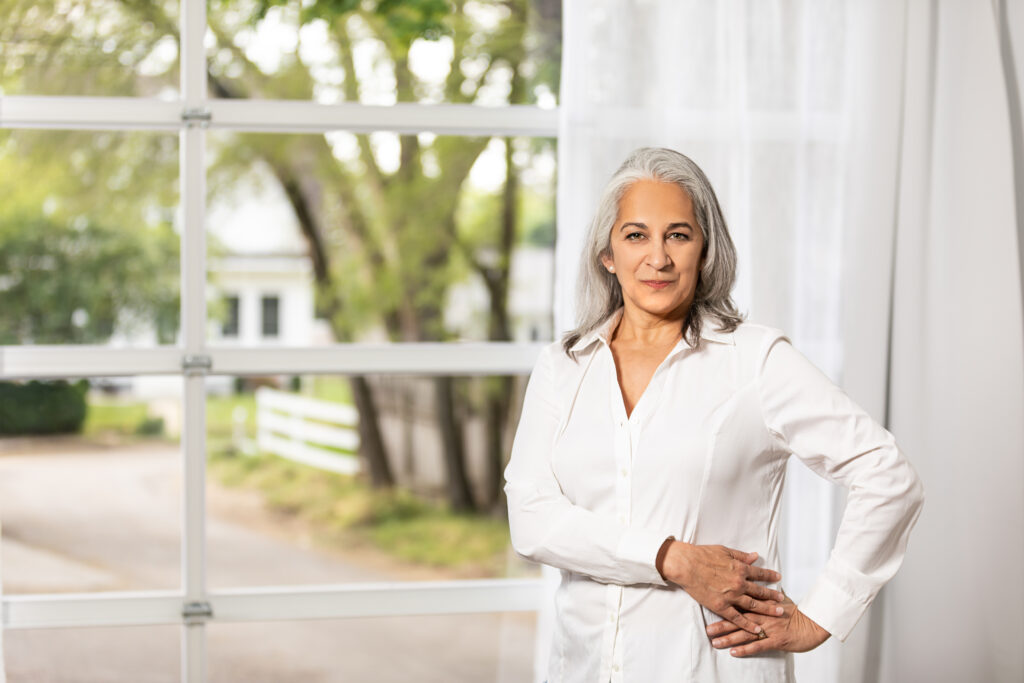 Consistency
Being consistent about how you present your brand becomes exponentially more important when you're considering a team of multiple agents under the banner of a single brokerage firm. Working with a professional photographer will guarantee consistency across your marketing.
Added bonus: this goes beyond your headshots.
Developing a professional relationship with a photographer who truly gets your brand is invaluable. When you need to add a new agent to your team they can hit the ground running. When it's time to launch a new marketing campaign, you can count on them to keep your visuals in line with all existing imagery… because they created it!
Save Money
Hiring a professional headshot photographer is an up-front investment that will pay off in the long run. The reason for this is simple: skimping on quality Realtor headshots is a gamble. Sure, you might get a passable final product — chances are it will be "okay." But in a competitive industry, "okay" is a far cry from what you need to be competitive.
It's totally understandable — cutting costs on photography can be tempting, but this is a classic "do it right the first time" scenario. Sadly, if you hire an amateur or try to take Realtor headshots yourself, you'll probably still have to pay for a professional on top of it once you realize those images just don't quite cut it.
When high-quality photography is is the standard for doing business, as is the case in the real estate industry, my advice is to work with a professional from the jump.
Focus on Your Priorities
You have more important things to do than stress about the shoot and/or try to coach an inexperienced photographer who isn't up to the task.
In our post on knowing when to hire a professional photographer, we discuss the realities of 21st-century photography. It's true that entrepreneurs generally can take adequate commercial photos for themselves when they're just starting out (given some research into good lighting/angles and a top-of-the-line smartphone). While it's possible to do this, a more established business owner will want to first weigh that route against (a) how important it is to achieve recognizably professional quality and (b) what their own time is worth.
A professional headshot photographer will do all the heavy lifting before, during, and after a shoot so that you don't have to. This includes establishing the shot list, creative planning, space coordination, and delivering a highly professional outcome. This leaves you free to focus on your own priorities with the confidence of having made a solid investment into the future success of your business.
Get a One-Stop Shop
This goes back to consistency, but it's also about convenience. Having a photographer who knows your brand can open up a lot of doors for marketing and promotion. From team photos and Realtor headshots to social media and website imagery, the sky is the limit as you continue to grow your business. A good photographer can help to organize efficient yet wide-ranging shot lists — producing proofs, prints, and digital files that you can use for a variety of promotional applications across different mediums.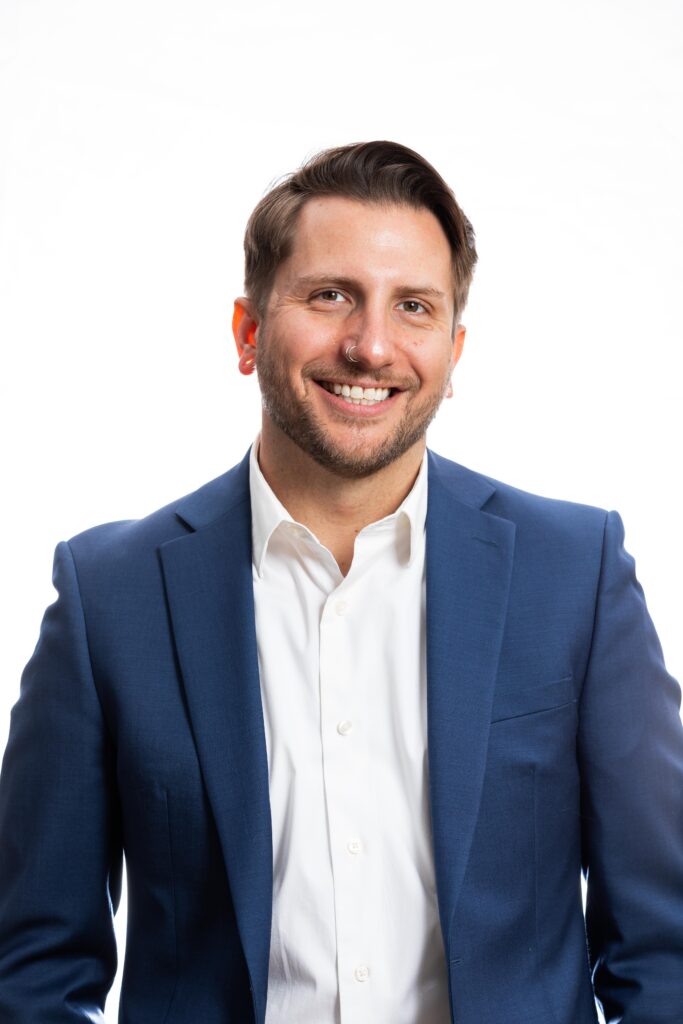 3 Steps to Getting Great Realtor Headshots
But how about some practical tips? Top-of-the-line real estate agent headshots are about more than achieving the right lighting, space, and angles. They're also about creating a cohesive set of images that fit into any existing brand context while establishing each agent's unique appeal. Here are three steps that a good photographer will take when shooting for clients in this industry.
Follow Applicable Brand Guides
Depending on whether you work for yourself or a firm, you may or may not have much personal control over the palette and direction of the shoot. The color of background(s), wardrobe decisions, location, lighting, and even specific poses may be dictated or limited by existing brand guidelines. It's important that a photographer have access to these ahead of time in order to plan the shoot accordingly and communicate about an aesthetic direction.
But just because some elements of a photoshoot must necessarily adhere to a bigger picture doesn't mean we can't get creative with each individual! There should always be room to let personality and style come through. This way, each agent can gear their shoot toward the target clients they aim to serve. It's an example of how subtle photography choices can help brokerage firms ultimately cater to a wider range of clientele.
Identify an Agent's Persona
In order to let an individual agent's personality come through, a good photographer will want to know a little bit about how you operate in your field. Are you the business professional type? Business casual? Everyday and relatable, or distinguished and commanding? Whatever you base your professional identity on should be at the core of how we prepare for your shoot.
Help Agents Find Their Comfort Zone
You can probably remember back to the last time you had photos taken. For many, it's an awkward memory filled with uncertainty and discomfort. It's pretty hard to look our best when we feel uncomfortable, isn't it?
While geared toward wedding photography, Offbeat Bride has some great general tips for looking natural on camera. From interacting with the camera as if it were a friend to making sure you bend your knees, getting into a comfortable headspace, and having fun with your shoot is the final ingredient that will ensure you walk away with some awesome real estate agent or Realtor headshots.